Best Charity Shops In And Around Manchester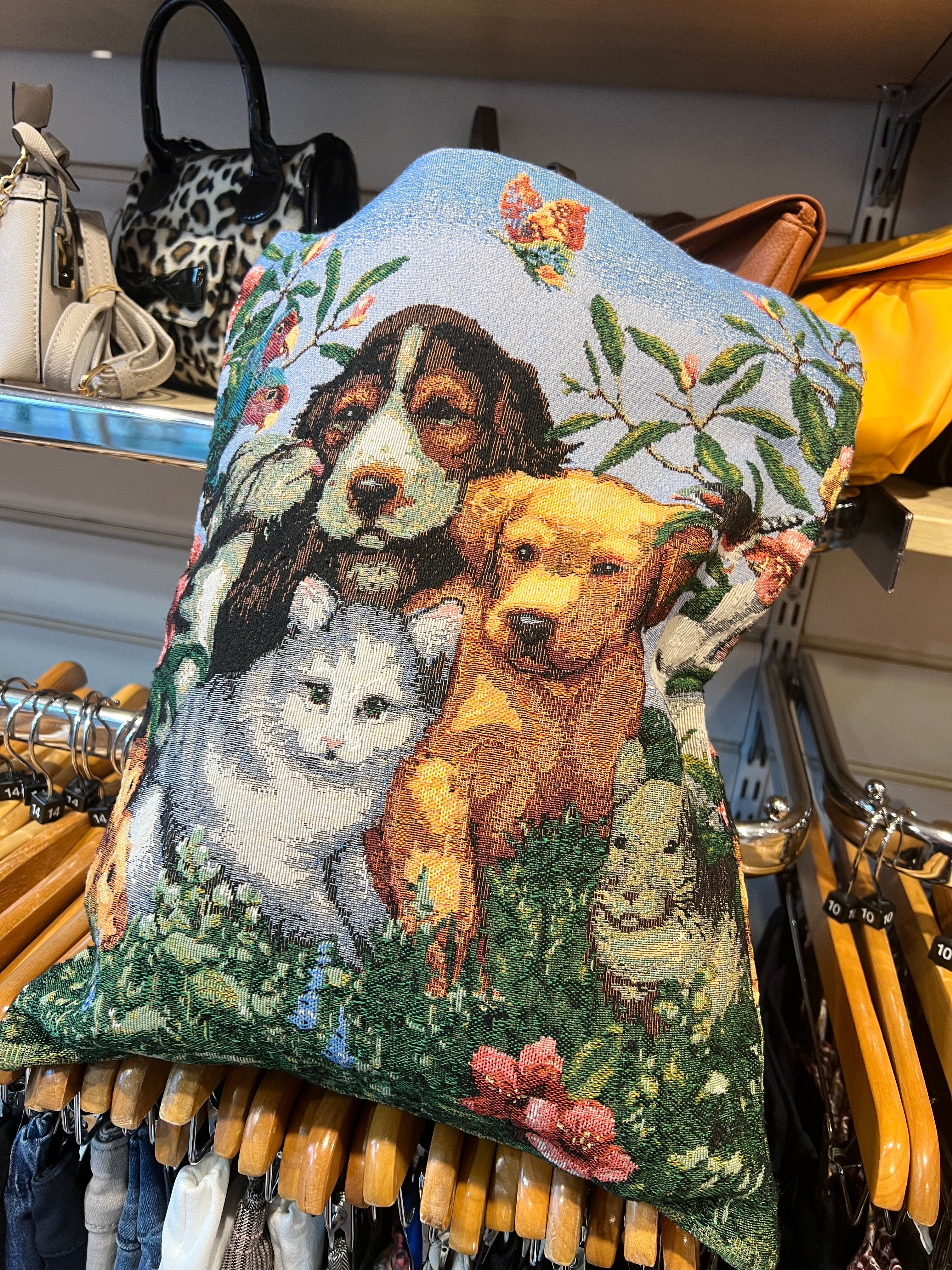 Since I was a child we have been shopping in charity shops, and I have always thought of them as a treasure trove. I never wanted to conform to society with the clothing I wore - except for a questionable time in my life which we won't go into here. I loved vintage clothing, the softer materials, the crazy bright colours, the peplums, the crazy buttons - there was always something so special about these one off pieces that had been loved before but deserved to be loved again. 
I live in the city centre of Manchester, and I don't drive - so I rely heavily on trains and trams to get me to my charity shopping destinations. I've put together a little guide here on my regular routes using trains or the Metrolink service in Manchester, and listed the charity shops that will await you on your adventure!
Manchester City Centre
There is a distinct lack of charity shops in the city centre, but the ones we do have are amazing. A short walk from Manchester Piccadilly and you can find my personal favourite - Mustard Tree - an amazing homeless charity and food bank with lots of clothing, homeware and furniture to choose from.
In the Northern Quarter, there is the wonderful RSPCA charity shop on Oak Street - right next to the craft centre (if you visit here and don't come and see me next door, I'll be very upset!)
On Oldham Street we have two Oxfam's - one is the Oxfam Original's shop which specialises in vintage clothing. If you're a vintage lover you will be in paradise around here as it is surrounded by some of Manchester's best vintage shops.
Bury - Radcliffe - Prestwich (tram)
By far the town with the most charity shops if you're looking for a one stop visit, in Bury we have:
British Heart Foundation
Scope
Mencap
Oxfam
British Heart Foundation
PDSA
Bury Hospice
Age UK
Bury Hospice Boutique (Inside the shopping centre)
Sue Ryder
RSPCA
Bleakholt Animal Sanctuary
St Vincents
Cats Protection
The A Word (Inside the shopping centre)
Take one stop back towards Manchester on the tram and you'll arrive at Radcliffe, and after a five minute walk you will find:
RSPCA
Blue Cross
Bury Hospice Furniture Store
Age UK
Bury Hospice Charity Shop
And three more stops on the tram you will arrive into Prestwich, with four great charity shops (incase you hadn't had your fill already):
Maddi's Butterflies
Cancer Research
All Aboard
Headway
Altrincham - Sale
Altrincham is my go-to charity destination as normally I'm with my lovely mum, who can meet me there as it's about half way between our houses! It's right next to Hale which is a hugely affluent area but has no charity shops of it's own, so sometimes you can find some real gems in Altrincham. In this lovely little town you will find:
Oxfam
The Salvation Army
Sue Ryder
British Heart Foundation
Scope
Age UK
Barnardos
Headway
St Ann's Hospice
Cancer Research
And four stops on the tram back towards Manchester you'll find Sale, with:
Scope
Oxfam
British Heart Foundation
Roy Castle Lung Cancer Foundation
St Ann's Hospice
British Heart Foundation Furniture & Electrical
The Light
Rochdale - Oldham
My newest charity shop jaunt, having only visited last week, was Rochdale and Oldham. And if you saw my charity shop haul on Instagram you'll know I was very successful!
In Rochdale you will find:
Springhill Hospice
RSPCA
British Heart Foundation Furniture & Electrical
Scope
Cancer Research
British Heart Foundation
Emmaus
And eight stops back towards Manchester get off at Oldham to find:
Age UK
British Heart Foundation
Cancer Research
Oxfam
RSPCA
YMCA (This one is inside the shopping centre and was an absolute treasure trove - I bagged a 1970s maxi dress for £3.50!)
Didsbury - Withington - Chorlton
And last but by no means least for my regular tram destinations - my most frequented route when I'm shopping without my Mum. I have never not done well when I shop this route.
I get the East Didsbury tram and get off at Didsbury Village first, where you'll find:
Mind
Sue Ryder
Cancer Research
Oxfam
Barnardos
RSPCA
Then I head back towards Manchester for three stops to Burton Road - weirdly this is closer walking distance to Withington centre than the Withington stop - and you'll find:
Age UK
St Vincent
Lighthouse
Cancer Research
RSPCA
Oxfam
Francis House
Then another three stops (if you've get enough hands for your shopping) and you'll find Chorlton, where you can visit:
Age UK
Sue Ryder
Barnardos
RSPCA
British Heart Foundation
Reach Out to the Community
Oxfam Clothing
British Red Cross
Oxfam Books
Stockport
I get the train to Stockport from Piccadilly regularly for a quick charity shop fix. You'll find:
REV320
Age UK
Cancer Research (x2)
British Heart Foundation
British Heart Foundation Furniture & Electrical
The A Word
St Ann's Hospice


And there we have it! I'll add to the list as I discover more places, but hopefully this can give you some inspiration for your next Charity shop jaunt!
Love,
Nicole x